Monte Boyd
Delightful user experience and visual design
Type Tool
Type Tool helps professional iPhone designers with the right settings for pixel-perfect text rendering in their application designs. See standard type faces and sizes for iPhone using the Size Chart. Compose screens and create contextual font settings using the Typesetter. Get full Photoshop text settings for each iPhone font and size. Open and share editable layouts directly in Photoshop over a wireless connection. Share settings and screenshots via email.
Previously available on iPhone.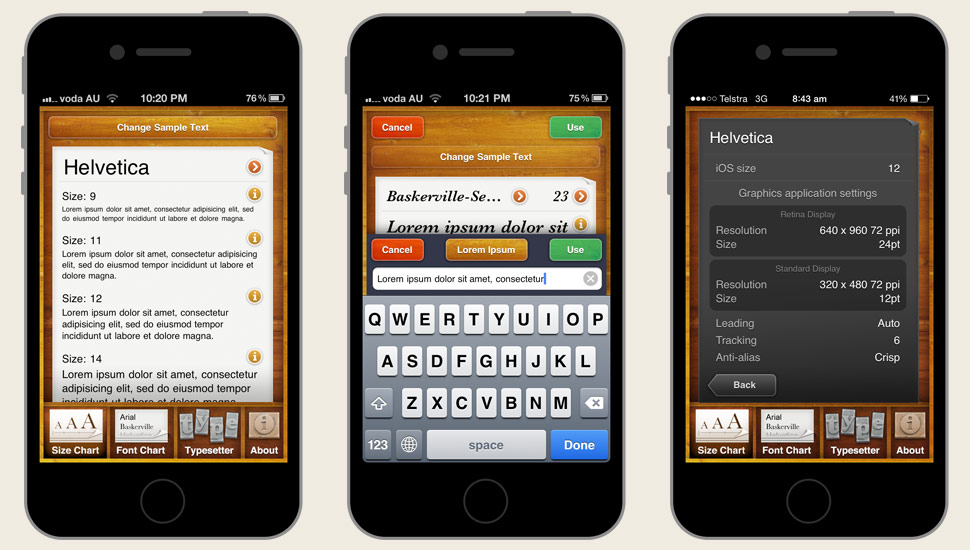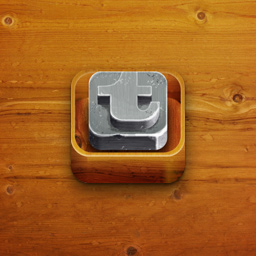 Created to appeal to designers with an appreciation of typography, the interface evoked historical typesetting as a theme and the app icon was featured on the iOS Icon Gallery website.
My Role
Completed while app designer at Vodafone Hutchison Australia. I contributed wireframing, prototyping, visual design, interaction design and UI development in Objective C.