Monte Boyd
Delightful user experience and visual design
Cruisetraka
Cruisetraka is a mobile app that gives cruise passengers an easy and intuitive way to share photos and updates from their trips, track their ship's progress and get information about the locations they are visiting.
Available for iPhone and iPad. Coming soon for Android.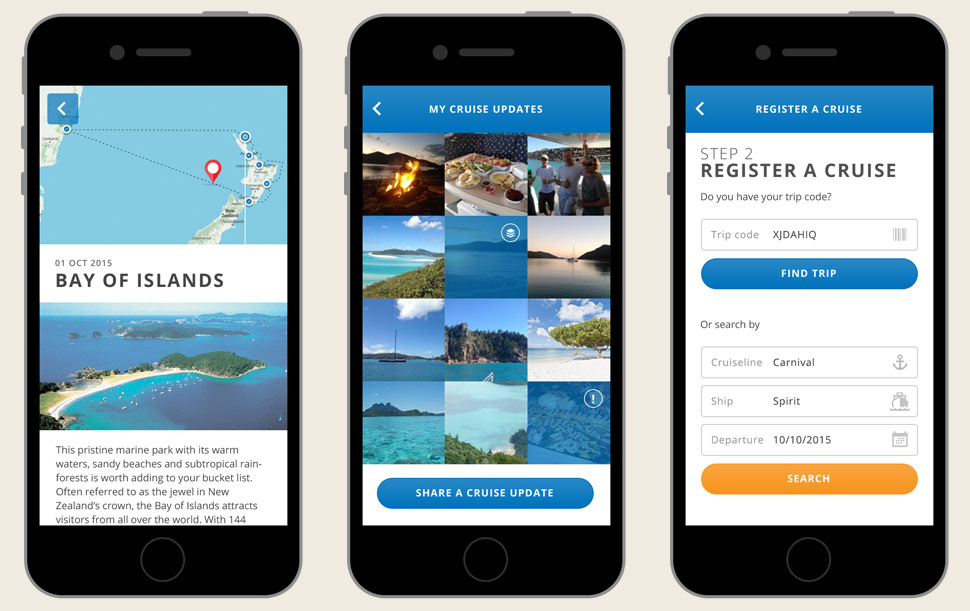 My role
Completed as a freelancer. I contributed wireframing, prototyping, animation design, interaction design and development in AngularJS on the Ionic platform.