Monte Boyd
Delightful user experience and visual design
Vodafone Cricket Live
During the season 2012/13 cricket season, Cricket Live Australia was the most downloaded sports app in the Australian App Store with over one million downloads.
Previously available on iPhone, iPad, Android phone and Android tablet, this Vodafone app featured live match video-streaming, video match highlights, live scores and ball-by-ball commentary as well as news and player profiles.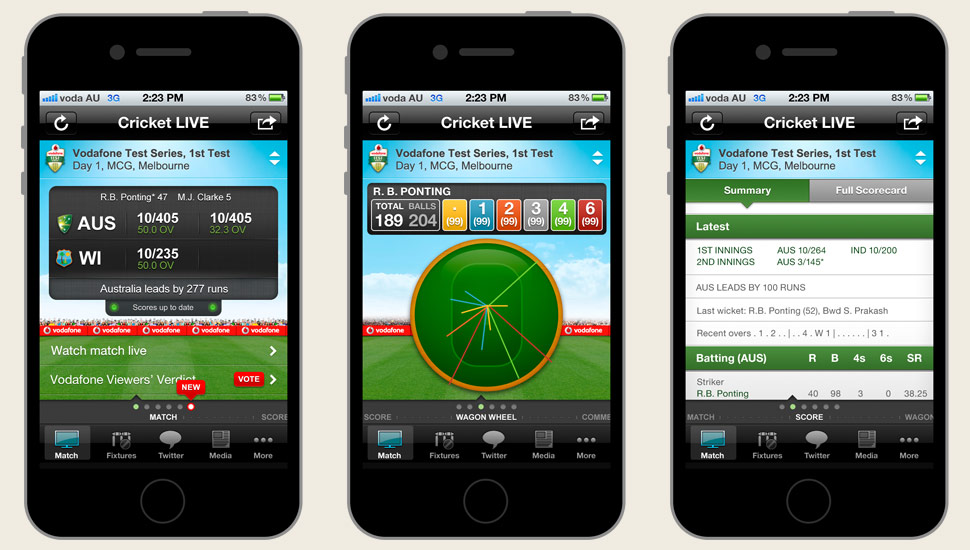 The challenge
The challenge was to redesign the Vodafone Cricket Live Australia app for the 2012/13 season and to create a focus on the live scores, video, commentary and surface detailed statistics and visualisations that had been buried in the previous version of the app.
The solution
The overall redesign created a bright and inviting UI that gave users the feeling of being at a match. The live scoreboard was overhauled to better convey important information in a format cricket fans could scan quickly and easily.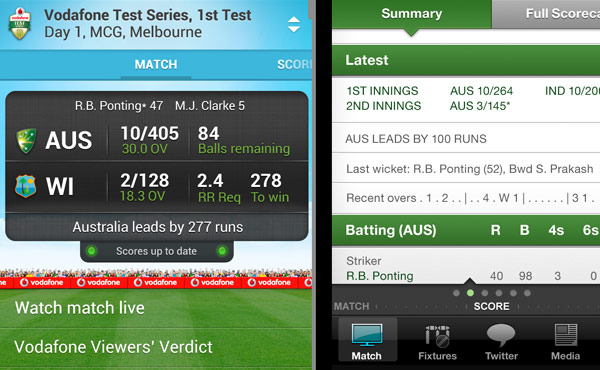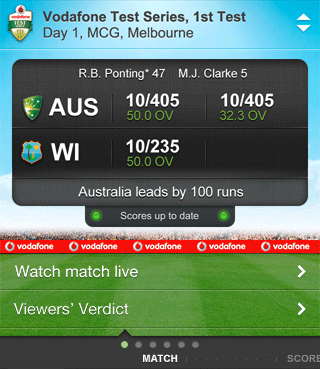 The standard iOS paging metaphor was extended to include page titles and visual clues to off-screen content as well as "badges" to highlight new content. This design pattern brought live scores, detailed scores, visualisations and live commentary to the same level of information hierarchy and encouraged user discovery through simple swiping.
My role
As Head of Design Mobility at Cloud Sherpas, I contributed wireframing, prototyping, visual design and interaction design, and I also oversaw the development from a design perspective.